Home and Office Removals
Here at Arnolds Removals we offer a full removal service for domestic and commercial customers. We have an extensive fleet of well equipped vehicles and can undertake removals of all sizes. Based in Hull, we carry out removals locally and all over the UK and into Europe.
Whether you are interested in a home removal or office removal, please fill in the Request a Quote form on this page and we will contact you to discuss a price for your removal.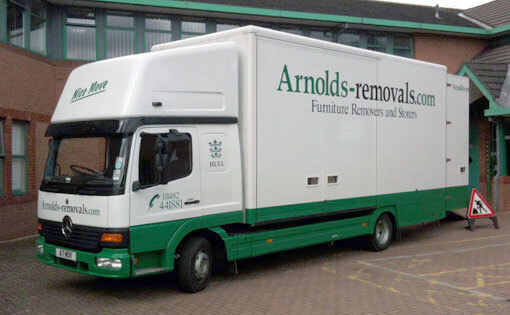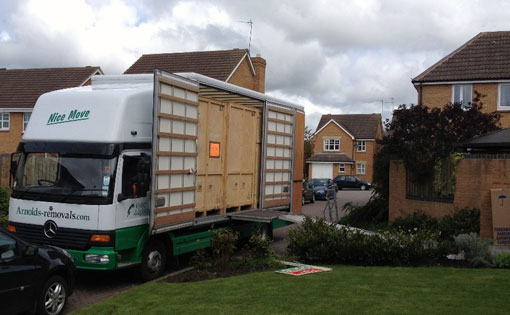 We know that moving home is a stressful experience. We can provide you with the peace of mind that our highly trained staff are packing, loading and moving your personal and cherished belongings using the latest materials, techniques and procedures to make your move go smoothly.
As an accredited member of The British Association of Removers, our reputation is critical to our business and therefore, we just can't afford to let you down.
Over 90% of our removal and self storage business comes from referrals.
Why Choose Arnolds Removals For Your Removal?
All staff are fully trained in all aspects of packing, moving and storing.
Personable, friendly sales and support staff who are always there to help.
Modern, clean fleet of vehicles to satisfy any requirement.
Our own fully containerised storage facility.
Extensive range of specialist packing materials.
Comprehensive liability cover for your peace of mind.
Here is a handy checklist to use when planning your move.
If you would like a free estimate and advice please contact us.
Latest Customer Reviews
Apr 25, 2018
Efficient service
Paul and Nathan (Carlisle) were very efficient , arriving on time and completing the move from a second floor flat in Victoria Dock Hull to Welton in 3 hours, including two heavy wardrobes, one a triple which required partly dismantling.
Apr 9, 2018
Excellent Service
The lads were brilliant throughout a long day! The house was emptied in a pleasant cheerful effective manner. Unfortunately the payment was delayed and we did not get the keys till nearly five pm. The lads remained cheerful and the two remaining were joined by two other lads and the van was unloaded by 8pm. I would definitely recommend...
Mar 24, 2018
Would definitely recommend
Tobie and Elliot were excellent. Weather was foul but everyone was so pleasant and efficient. Would definitely recommend.