Welcome to Arnolds Removals
If you are looking for quality and affordable domestic or commercial removals and storage in Hull and East Yorkshire you have come to the right place.
Our removal company is based in East Yorkshire, established in 1961 and we are one of the few remaining family run removal companies left in the area.
Our premises are located in the centre of Hull and we have an extensive fleet of well equipped vehicles.  Our BAR trained and friendly staff are here to assist you.
We are fully accredited "British Association of Removers" members and our success has been built not only on the quality of our moves, but the manner in which they are carried out.
Our services include domestic, European, international and office removals along with containerised storage and self storage for furniture and archiving of documents.
Whatever your situation, Arnolds Removals offers a comprehensive choice of removal and storage services, which allows us to personalise the entire move to suit your needs.
If you would like a free estimate and advice please call us on 01482 441881.
We are members of the British Association of Removers (BAR) which gives you the added peace of mind that comes from using a reputable, professional and safe remover, and in the unlikely event that something goes wrong, you have got someone to turn to.
For over 100 years, the British Association of Removers has been dedicated to promoting professional excellence in the Removals Industry and BAR is at the forefront of developing and maintaining professional standards and services for the benefit of its Members and our customers.
For the benefit of BAR customers:
Sets professional standards for the industry
Provides expert training for the Removal industry
Provides professional information and advice to customers
Offers a dispute resolution service for residential customers
How can you check if your removal company is a member of BAR?
All members of BAR will carry the BAR logo and if you click on this image you will see if the removal company is a member of BAR.

Nov 20, 2017
Brilliant Service
We were recently helped by Arnolds Removals (Tobie, Elliot and Leon) to move house. We were not moving very far and had a very small chain but things ... read more...
Nov 3, 2017
Fantastic service - great guys
After leaving arranging a removal and storage company until last minute my girlfriend and I were impressed with the efficiency and hard work Arnolds put... read more...
Our Services
We specialise in the following services at competitive prices:
Domestic removals
Commercial removals
Domestic storage
Commercial storage
Containerised storage facility
Plastic crates
Packing service
Self Store
UK and European removals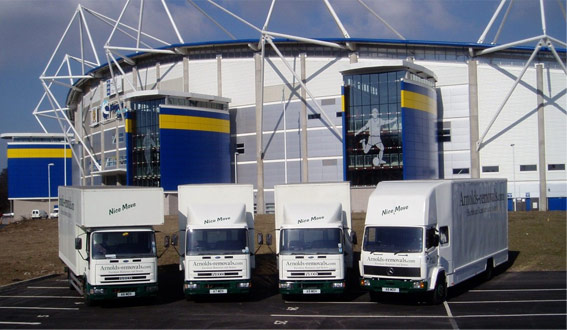 Recent Articles From The Blog:
June 11, 2017
Moving furniture and furniture removals is a tough business, especially if you suffer from any existing injuries, if you live on your own or if you have a lot of furniture to move. Hiring our moving team at Arnolds Removals is beneficial if you're...
more»
January 29, 2017
Arnolds Removals are proud to be members of BAR Choosing a British Association of Removers (BAR) will ensure your move goes smoothly with added peace of mind that comes from using a reputable, professional and safe remover, and in the unlikely event...
more»
March 18, 2016
Moving house can be an expensive ordeal, and the peace of mind that comes with a reasonably priced yet efficient removal service can make a huge difference. Arnolds Removals are Hull and East Yorkshire's premier domestic removals company when...
more»