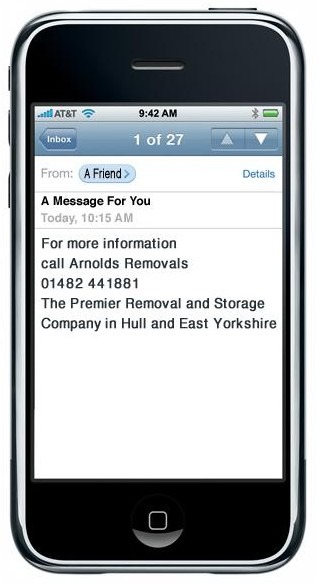 Arnolds Removals are the premier removal company in Hull and East Yorkshire offering a service above and beyond that of our competitors. But all businesses have a financial side, here is an insight in to the financial side of a removal company.
Everything nowadays has a price and money really does seem to make the world go round. Moving also costs a great deal of money. Removal companies do not offer their services for free of course and you may need to know about the financial side of removal companies, and how to deal with removal financing.
There are frequently asked questions when considering hiring removal services. Many of these questions are related to money. This article aims to answer some frequently asked questions and make you feel more educated about it all.
One of the most common questions asked is in regards to how removal costs are estimated. Removal costs are influenced by many factors such as the amount that needs to be removed, the distance between the first and second location, the time of the year, day of the week, time of the day etc. Each quote is varied and depends upon each individual and their needs.
You can get an approximate quote online, but it is always wiser to call up the removal company to obtain a more accurate quote, since online calculators only ask for basic details.   People also like to know what their estimates include. Well this is dependent on what it is that you ask for. Some removal companies offer packing, dismantling, loading, unloading and even waste removal services in their quotes.
Once again, this needs to be confirmed with the company, since every company is different. What Payment methods are available to you?  This also depends on individual companies. Whilst some have a cash only policy, other companies would be equally happy with cheques or credit card payments. The bottom line is that most companies do not worry about how you are paying them, as long as you are paying them. Very few companies also offer an instalment service. Instalment services are services where you can pay the company a small amount of the total cost on a weekly or monthly basis. Although this may seem like an easier option than having to fork out the whole amount in one go, you need to consider that there will be an extra price to pay, better known as interest.
Checking the removal company website will provide you with the answer to this question, and in the rare event where this information is not available to you, you always have the option of calling the company and asking them personally. The final, and one of the most important questions asked is "when should payment be made?" and once again the answer depends on the terms of the company. The answer to this question will be found on your quotation sheet.
There are three options when payment is concerned. The first option is paying the company in full as soon as you say yes. The second option is to split the cost into two. Firstly, you make a down payment on the day that you decide to accept their services. The rest then needs to be paid on the day of the removal. Finally, the third option is to pay the full amount on the day of the removal. There are many questions that are asked when removals are concerned.
Financial questions are often the most commonly asked. All financial answers should be answered on company websites. However, if you are still in doubt, do not sit in silence. It is always better to call up the company and double check. That way, you will be better informed, and will feel more at ease about it all.